For fifty years, the Theatre Development Fund has been dedicated to making the performing arts accessible for all: seniors, students from under-served communities, the differently-abled, the sight- and hearing-challenged, families with autistic children. However, they were only identified as the not-for-profit organization behind the discount tkts booth in Times Square, NYC. They saw their anniversary as the perfect opportunity to broadcast their true mission: to bring live theater and dance closer to those who might not consider it within their reach.
This was one of the most exhaustive backstage makeovers Broadway's ever seen. Exploration revealed big gaps in their business strategy which we corrected and refined: inconsistencies and gaps that prevented opportunities to connect and grow. People knew their individual offerings and programs, but not the organization and the greater vision behind them – an overhaul of the Masterbrand architecture and all communications therefrom was designed to give them the unity (and the credit) they deserved. We re-engineered how they approached the market, spoke to their audiences, made all interactions with them easier, more rewarding, helpful informational. All of this was wrapped up by impactful new visual expression and a passionate brandvoice, around which we ran employee workshops to encourage enthusiastic usage and dissemination.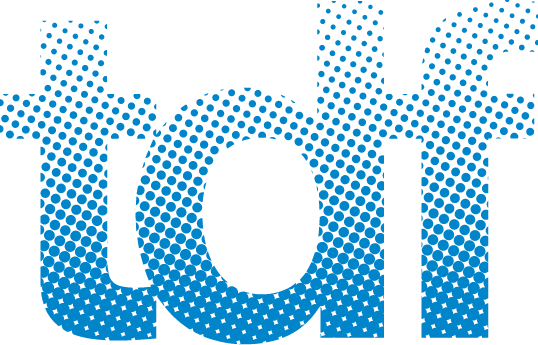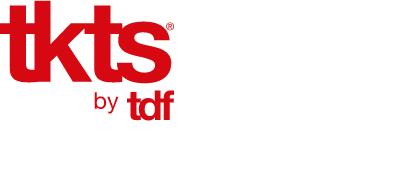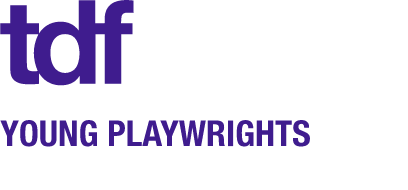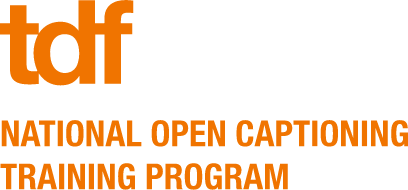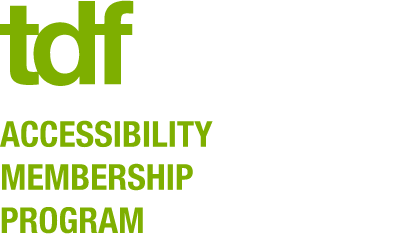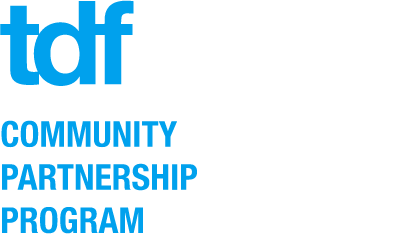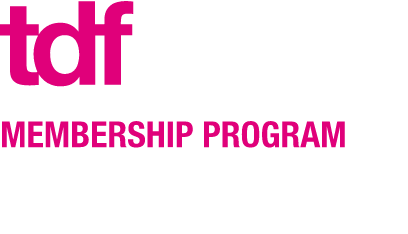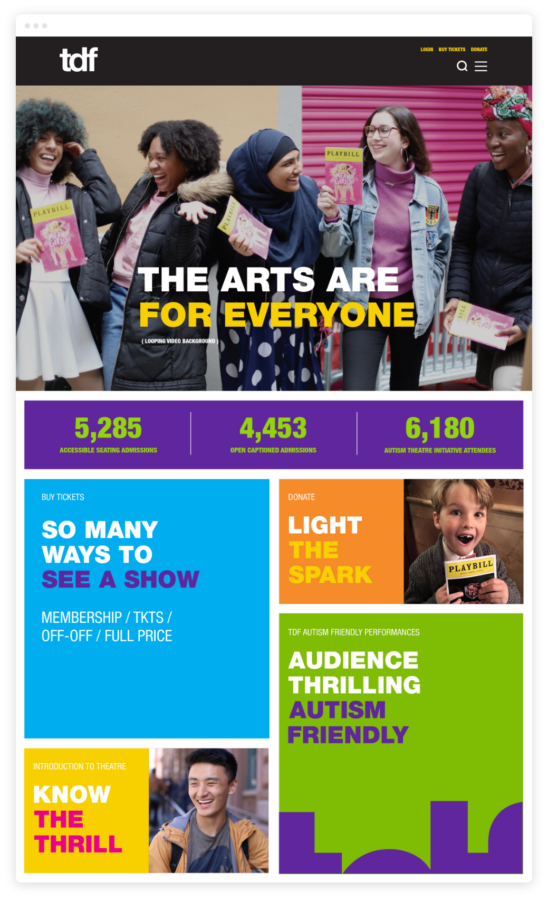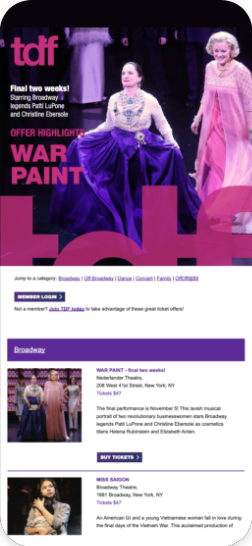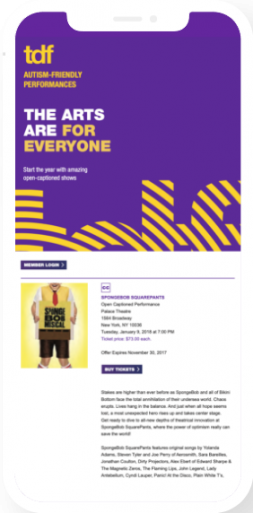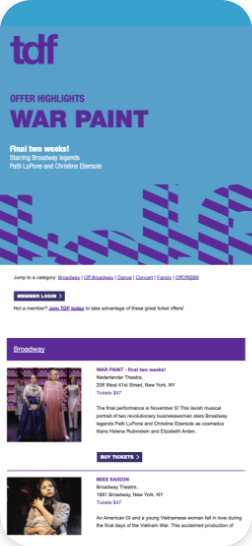 All the work on business strategy, positioning, and unifying their look, feel and sound produced a brand that could at last express the emotional philosophy behind the breadth of its activities. By showcasing the acronym across everything, streamlining the programs architecture and creating a core manifesto for all to reference, tdf has a signature identity and story to tell that performs well in all channels, print, digital and environmental. More significantly, it's impacted fundraising efforts (costs for the Facebook campaign dropped $3.97 to $1.67 a click from 2017 to 2020) and membership: revenue is up 37% in three years.